QUICK LINKS
Mission Statement
Rental
Administration
Coworking
Events
Membership
News and Reviews
Festival 2020
Festival 2019
Festival 2018
Festival 2017
Festival 2016
2009 Yearbook
Soccer
Soccer Tournaments
Archery
Golf
Tennis
Olympiad 2008
Comments
Links
Maps
Contact Us
30th Annual Ukrainian Folk Festival
Sunday, August 22, 2021
12:00 – 8:00 P.M.
Celebrating the 29th Anniversary of
Ukraine's Independence
Homemade Ukrainian Ethnic
Foods & Baked Goods
---
---
Ukrainian Festival 2021 Promotional Video is coming soon
Photos Courtesy of Christine Syzonenko, unless otherwise noted.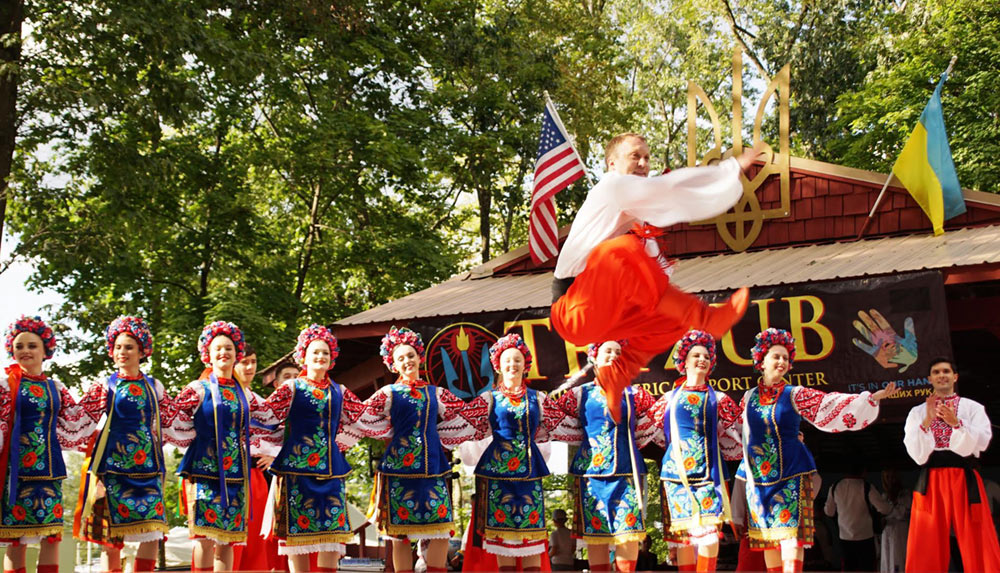 Resplendent Outdoor Summer Concert
In the Shaded Festival Grove
A Celebration of Liberty and Unity
A Resplendent Outdoor Summer Concert
Marking Ukraine's Independence, the Unity of her People
and Their Struggle for Freedom
The artists (dance troupes, musicians, singers and ensembles that have performed in previous years) have created a dynamic and integrated collaborative program.
Recent events in Ukraine, the Euromaidan Protests and Revolution of Dignity as well as the nation's twilight struggle against unlawful Russian aggression, have forged a unified Ukrainian national identity, both in Ukraine and in the Diaspora. America's support of Ukraine's commitment to a self-determined democratic European future - to life, liberty, freedom and justice – has created permanent bonds of friendship between the two nations. This year's festival again honors these special relationships and developments.
Featured Performers:

Special Guest Artist:
Honored Artist of Ukraine Singer-Songwriter Iryna Lonchyna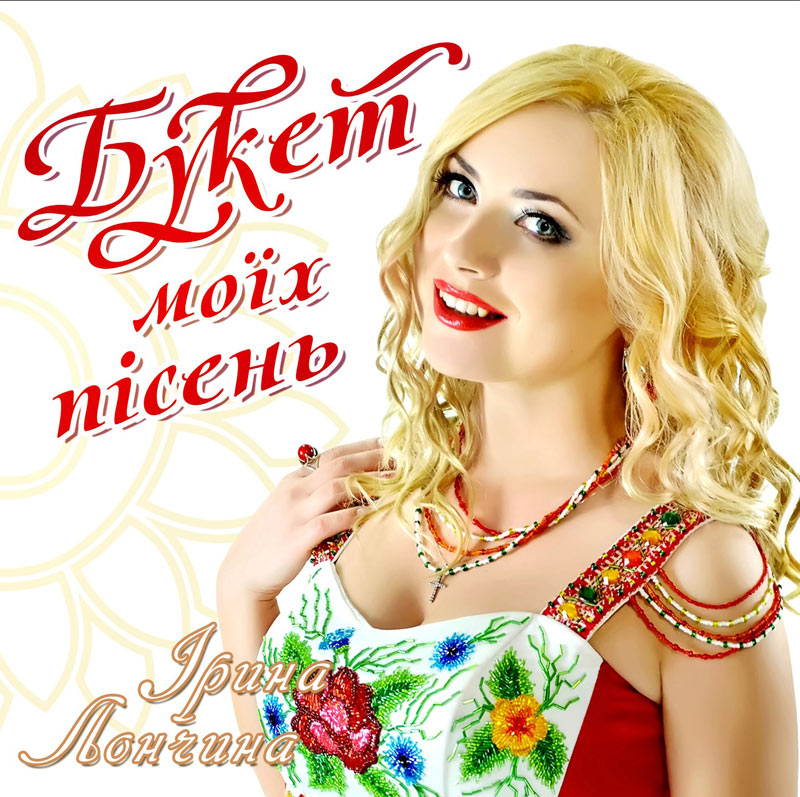 Photos Courtesy of Iryna Lonchyna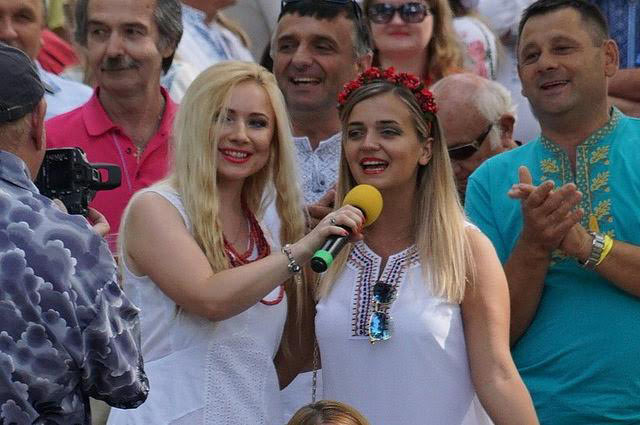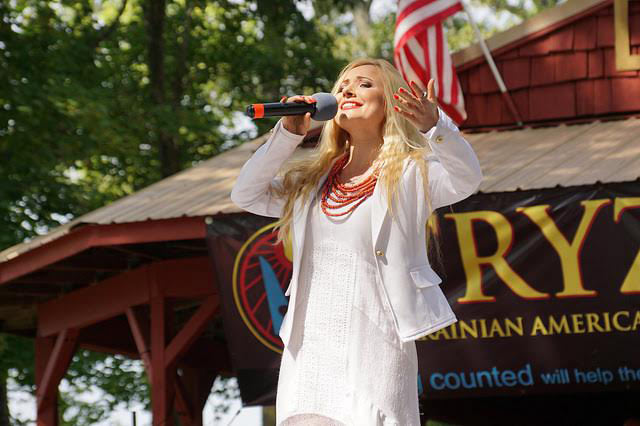 The Resplendent Beauty, Artistry, Precision, Energy and Sheer Power of Ukrainain Dance, as demonstrated by Voloshky Ukrainian Dance Ensemble:
ISKRA AND VOLOSHKY Ukrainian Dance Ensembles perform
Hopak, the world's most exciting folk dance
Video Courtesy of Wolodymyr Katolik
Innesa Performs Vittorio Monti's "Czardas":
Video courtesy of Ivan Warnega
Iskra and Voloshky Ukrainian Dance Ensembles perform "Arkan"
A Hutsul Carpathian Men's Circle Dance
Video Courtesy of Ivan Warnega
https://www.facebook.com/john.wernega/videos/10220503712449388/
---
Ukrainian Folk Arts & Crafts
Market and Displays
BBQ & Picnic Fare
Drinks and Cool Refreshments
Children's Fun Area:
Free Amusements, Face-Painting,
Balloons and Cartoons
Live "Characters with Character"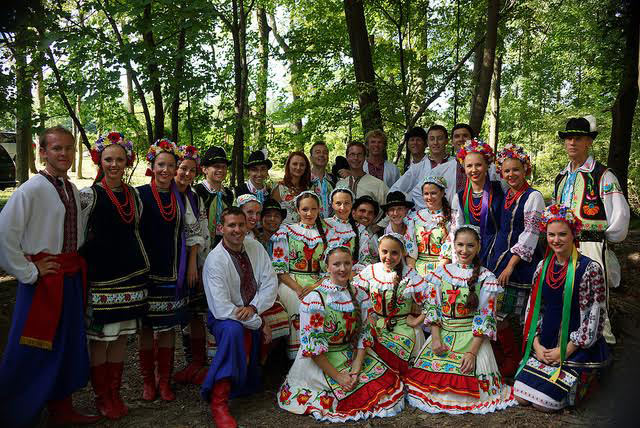 Photo courtesy of Christine Syzonenko
Program
12:00pm – Music & Dancing - Concessions, Vendors' Grove & Children's Fun Open
1:30 PM - Opening Ceremonies

2:00 P.M. to 4:30 P.M. Outdoor Festival Concert in Park
4:30 P.M. to 8:00 P.M. - Social Dance ("ZABAVA") – to Live Music
Vox Ethnika: traditional, modern, contemporary, Ballroom & Polka
Admission - $15; Students - $10; Children 14 & under - Free; Free Parking
Purchase tickets online for only $10 » (Link is coming soon)
Tryzub members showing their cards at the gate will be admitted for $10.
Photo courtesy of Christine Syzonenko
---
| | |
| --- | --- |
| Sponsor | Friend of UASC Tryzub |
| | |
------------------------------------------------------------------------------------------------------
Photo Galleries
Photo Gallery - Festival 2019 - Christine Syzonenko
https://www.flickr.com/photos/7421005@N06/albums/72157710601688602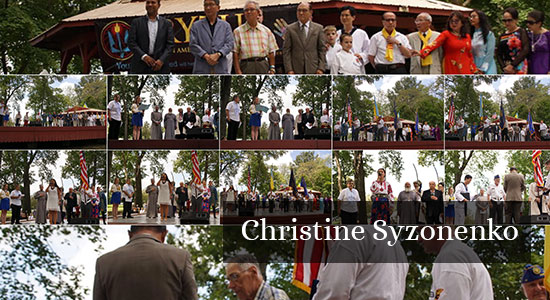 Photo Gallery - Festival 2018 - Christine Syzonenko
https://www.flickr.com/photos/7421005@N06/sets/72157700412972421
Photo Gallery - Festival 2018 - Kathy Park Photography
https://kathyparkphotography.pixieset.com/tryubfestival2018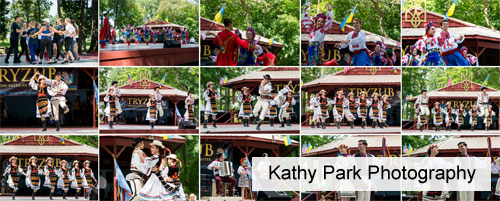 Photo Gallery - Festival 2017
https://www.flickr.com/photos/7421005@N06/sets/72157688906155474/with/26425036119
Photo Gallery - Festival 2016
https://www.flickr.com/photos/7421005@N06/sets/72157672093217540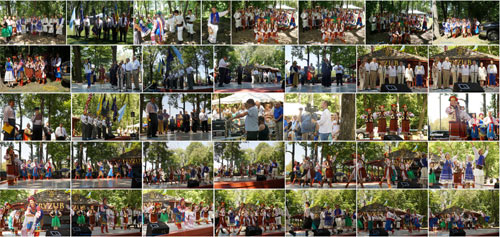 Photos Courtesy of Christine Syzonenko