QUICK LINKS
Mission Statement
Rental
Administration
Coworking
Events
Membership
News and Reviews
Festival 2020
Festival 2019
Festival 2018
Festival 2017
Festival 2016
2009 Yearbook
Soccer
Soccer Tournaments
Archery
Golf
Tennis
Olympiad 2008
Comments
Links
Maps
Contact Us
U.A.S.C. TRYZUB FEATURES A LEGACY UKRAINIAN NATIONALS SOCCER AND SPORTS PROGRAMMING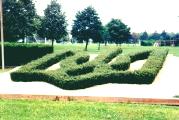 First fielded in 1950, "Tryzub's" amateur soccer team rapidly became the premier professional soccer franchise in the United States. In 1959, the club acquired the American Soccer League's Philadelphia Nationals, aptly renamed it the Philadelphia Ukrainian Nationals and proceeded to win the U.S. Open Cup Championship the very following year. No one will ever forget the fever-pitched deafening thunder of the Ukrainian American community's cheers as "Nasha Druzhyna" ("Our Team") reached the heights of success. Read more »
---

Upcoming Events at Tryzub
Safeguarding Public Health and Safety may (1) alter date, content, program and/or format of festival and other events; (2) require special measures and procedures and/or (3) otherwise affect the festival or event. Check the website often or call or email for information and updates!
FOR MORE COVID 19 ALERTS and NOTICES CLICK HERE >>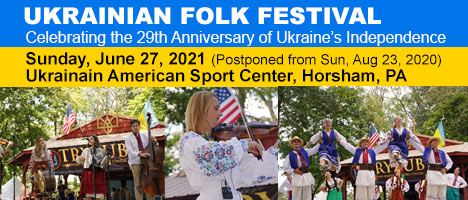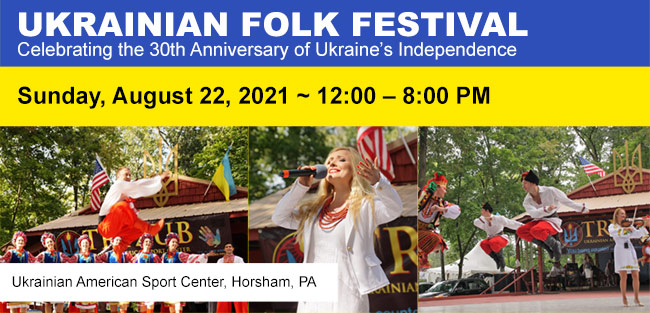 Click here to see list of all events »
---
MLS' PHILADELPHIA UNION CAN LIFT THEIR FIRST U.S. OPEN CUP ON SEPT. 26TH IN HOUSTON, BUT THEY STILL HAVE A LONG WAY TO GO TO CATCH UP TO THE FOUR-TIME CHAMPION UKRAINIAN NATIONALS – THE LAST TEAM FROM PHILLY TO WIN IT AND THE BEST SOCCER TEAM IN AMERICA DURING THE 1960S. Read More »
The Lamar Hunt U.S. Open Cup, U.S. Soccer's National Championship, crowns its 2018 champion on Wednesday, Sept. 26, when twice Major League Soccer toppers (2006 and 2007) Houston Dynamo host two-time Open Cup runners-up (2014, 2015) Philadelphia Union. The last Philadelphia team to capture the Cup was the 1966 Tryzub Ukrainian Nationals, which team captured its fourth Cup in seven years Read More »

---
Click here to see list of all events »
---
How UASC Tryzub Changed America's Image of Ukrainians, a video report by Alex Yanevsky, Voice of America:




---
PHILADELPHIA - Revolution Martini! Click for slideshow on Brama
---
U.A.S.C. TRYZUB 60 CHAMPIONSHIP YEARS OF MEMORIES AND COMMUNITY SERVICE
America" newspaper, Issue No. 45, Phila., PA (Nov. 20, 2010)

---
Planning an Event?
Indoor Hall and Outdoor Picnic Grove Facility Available
WEDDINGS l BIRTHDAYS l ANNIVERSARIES
FUNDRAISERS l PICNICS l HOLIDAY PARTIES


Email: RENTALS@TRYZUB.ORG or call Dan Nysch at 215-704-6144
Two Banquet Halls
Member Discount
Bar Packages Available
Preferred Caterer Discount Recommended
DJ's
Full Kitchen Facilities